In addition to our rowing trips, we've done other "experimental" activities.  While books and historical records tell much about bateaux and bateauxmen, many things were left unwritten because they were too common or considered uninteresting.  By trying things out ourselves, we learn much about the past.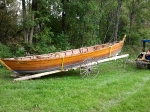 Bateau Wagon and Portage – Our bateaux got stuck on the muddy river bed after a hurricane, and we built and used a period bateau wagon to get them out.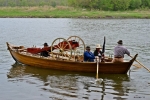 Transport a Cannon by Boat – We load a cannon and take it across a river.  This was an interesting experiment in cargo handling.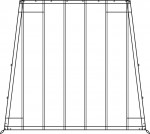 A New Sail for the Bateau – We make a period square sail for the DeSager.
Man-Overboard Drills – We learn how the inflatable PFDs work in practice.